Carpet Cleaning
Who wants to look at carpeting that's dirty, rough and dull? Probably not you. If you're searching for skillful carpet cleaning service in Nassau or Suffolk County, the right answer is to get in contact with Steam Authority Cleaning & Restoration. We're a family firm that offers excellent cleaning results to customers. We offer all customers the greatest service possible in general.
Professional carpet cleaning service is helpful. It can enhance the look and atmosphere of any interior space. It can promote better health and wellness, too. If you want to avoid breathing in air that's full of unpleasant allergens, our in-depth carpet cleaning work can better your life considerably. Our aim is to contribute to interior spaces that are comfortable and welcoming.
We're 100 percent proud of our carpet cleaning technicians. They have substantial backgrounds in the carpet cleaning world. They have extensive and comprehensive training as well. They, because of that, know how to meticulously manage all kinds of diverse carpet cleaning duties. If you need assistance with carpeting that's especially old and feeble, we can cater to you.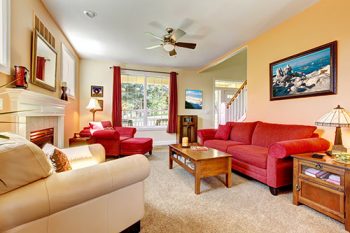 Our team members depend on carpet cleaning equipment that has zero competition. Our tools are that contemporary and safe. Our cleaning solutions are always gentle, mild and safe. We wouldn't give our amazing customers anything less.
If you're ever in need of blue-ribbon carpet cleaning service in the Nassau and Suffolk County region, Steam Authority Cleaning & Restoration. is calling your name. Phone us to schedule an appointment for our matchless work.  We look forward to providing you with the best carpet cleaning service possible.